Britt's blogs
Find out what she's up to
I had the most exciting weekend ever!!! I celebrated turning "DOUBLE DIGITS" - "10"!!! The fun never stopped. Friday was very busy with 2 auditions, singing class, dance class, and then rehearsal for both me and Megan. Dawn and the rest of the ICT Staff brought Cupcakes and sang "Happy Birthday" to me in all 3 classes. After that we went to Laser Quest in Fullerton for my birthday party. We played 2 games of laser tag, had pizza, opened presents, and the had Cake! Megan and I became served as Altar Servers for the first time at church during the 8am Mass. We celebrated again at Mike's Classic Burgers (our normal hangout after Mass). Then we went to the OCSD Silent Auction/Chili Cook-Off and had lots more fun with friends that I dance with. Here are some pics from the weekend.



---

This is me at my 1st Birthday.


Powered by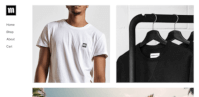 Create your own unique website with customizable templates.